BLOOD DISORDER:


Camphor in the products might trigger acute hemolytic anemia in people with a G6PD deficiency, the Food and Drug Administration said
By Lee I-chia / Staff reporter
While liquid bandage products are handy, some precautions should be taken, and people with a glucose-6-phosphate dehydrogenase (G6PD) deficiency should avoid them, as they contain an ingredient that might trigger hemolytic anemia in people with the condition, the Food and Drug Administration (FDA) said yesterday.
Liquid bandages create a waterproof clear shield over a wound, protecting it from germs and dirt to help prevent skin infection.
As they are classified as a medical device in Taiwan, manufacturers or importers of liquid bandages require a permit obtained from the Ministry of Health and Welfare, and only those with a medical device dealer's permit can sell the products, FDA Deputy Director Cheng Hwei-fang (陳惠芳) said.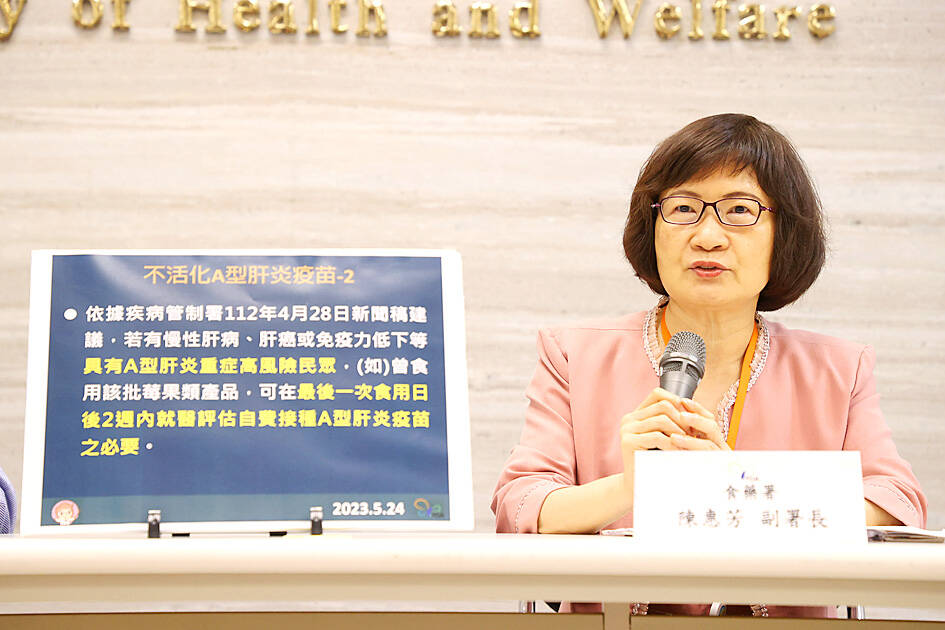 Photo: CNA
Liquid bandages are a sterile liquid, semi-liquid, or powder and liquid combination used to cover a skin wound, FDA Medical Device and Cosmetics Division section chief Lin Hsiu-te (林修德) said.
They mainly come in two forms — brush-on and spray — and have the advantage of covering areas that are difficult to cover with traditional plastic or fabric plasters, such as the knuckles or between the fingers, he said.
However, liquid bandages should not be used on larger wounds, scrapes, ulcers, festering wounds or burns, Lin said, adding that people should also avoid applying them near their eyes or nose, or on the mucosa or sensitive skin.
Moreover, as liquid bandages mostly contain pyroxyline, benzyl alcohol and camphor, people with a G6PD deficiency should avoid using them, he said.
Exposure to camphor might trigger acute hemolytic anemia — a blood disorder in which red blood cells are destroyed faster than they can be made — in people with a G6PD deficiency, he said.
People should follow the three safety steps for using medical devices: "recognizing" the products as a medical device, "checking" if the outer package of the product has an approval number from the health ministry and "reading" the instruction leaflet for proper use of the device, Chen said.
Comments will be moderated. Keep comments relevant to the article. Remarks containing abusive and obscene language, personal attacks of any kind or promotion will be removed and the user banned. Final decision will be at the discretion of the Taipei Times.